March 17, 2013 | 12pm
Sidebar
$0 and free Chili Dogs and other stuff
»» map »»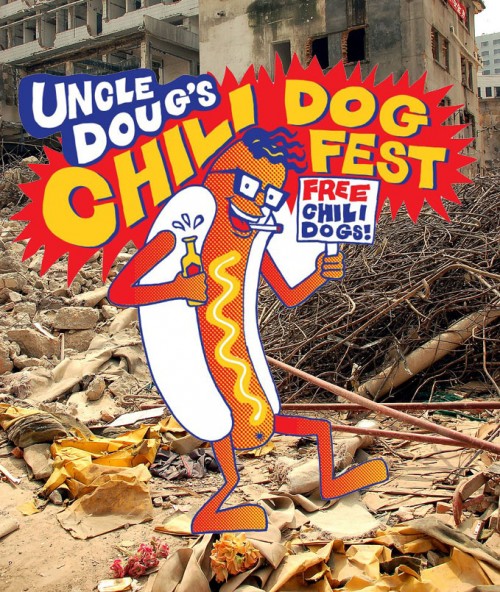 COME ONE, COME ALL!!! It's that time of year again for everyone's favorite hangover day; the 4th annual UNCLE DOUG'S CHILI DOG FEST!!!
As always, there's NO COVER for this event. And this year we've BEEFED it up and made it a dang ol' BLOCK PARTY with 40+ BANDS on 4 STAGES, FREE CHILI and VEGGIE DOGS (come early, cuz they go quick!), CARNIVAL MIDWAY GAMES (1-6pm), and our 1st ever SILENT AUCTION!!!
The Early Stages play at 9pm-ish.